Oh my god so I just think the world of this pretty little girl, Gemma Ward. She is basically the cutest thing ever, she is my queen! Okay so this video isn't Gemma Ward, but it's Gemma Booth so I decided to share it because it's just so cute!
Treasure Box from Gemma Booth on Vimeo.
Plus this is a lovely shoot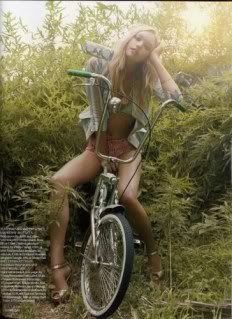 And on that note...here is drab little old me. Took this photo today for lookbook. It's kinda whatever especially next to Gemma.